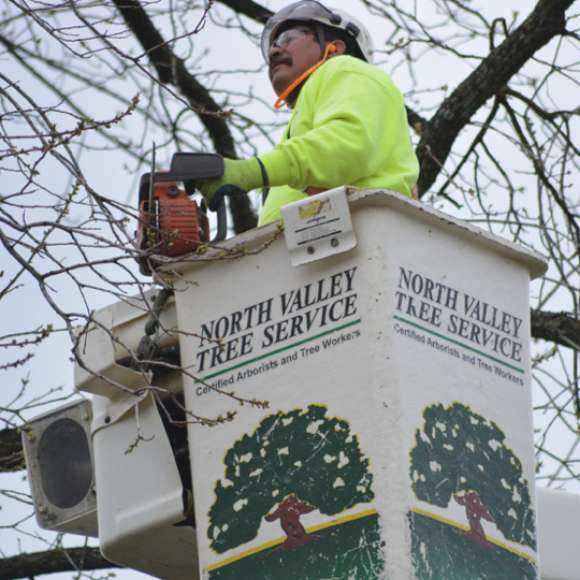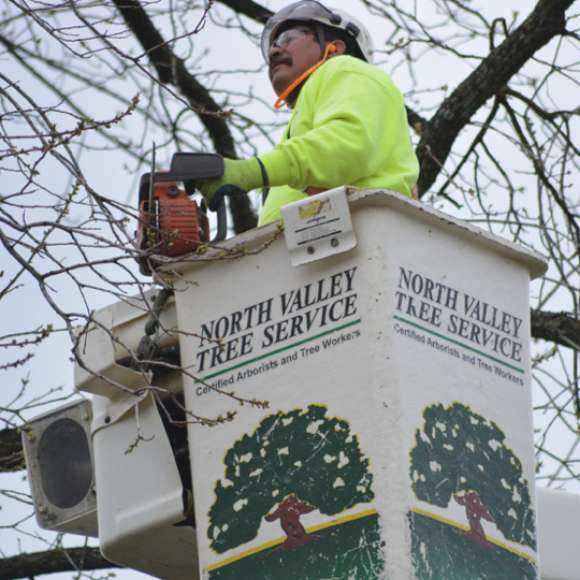 Trees provide us with beauty and shade and add value to our homes, especially here in the hot, sunny Northstate. At North Valley Tree Service, our goal is to help you preserve the beauty, health, safety and value of your trees.
Whatever your tree concerns, from planting and pruning to insect and disease control to removal and replacement, our certified arborists are trained to give you to best advice and service. Call us for help with any of your tree concerns -- we want to help you to enjoy the full benefit of healthy trees.
As a full-service tree care company we offer a full range of tree services which include: Tree Trimming, Tree Removal, Stump Grinding, Brush Removal, Hedge Trimming, Emergency Services.
Certified Tree Professionals
Thinning & Windsail Reductions
Hazard & Close Quarter Removal
Storm Safety Audits
Safety & Corrective Pruning
Tree Inspections
We have been taking care of trees in Chico and the surrounding areas for over 30 years. Here are a few projects showcasing our expertise:

What our customers are saying
We have taken care of many trees and have worked for many clients in the Chico and surrounding areas. Read some reviews left by our clients on Google or Yelp. Feel free to share your experience with others!